Nippon Koki Kogyo Co., Ltd. Introductory Video
Our Products
Aeronautical Lights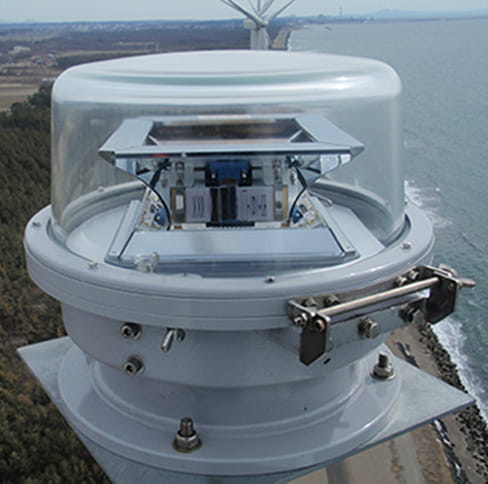 Obstacle Lights
Obstacle Lights
One light or a group of lights that usually glow in red or white to inform the aircraft in flight of the existence of obstacles.Mounted on the surface of a designated building or a natural formation depending on obstacle height and in accordance with Aviation Law.
Low Intensity LED Obstacle Lights Type OM-3C
Low Intensity LED Obstacle Lights Type OM-7LC
Medium Intensity Red LED Obstacle Lights Type OM-6C
High Intensity LED Obstacle Lights Type FX-7SC-200K
Medium Intensity White LED Obstacle Lights Type FX-7SC-20K
Medium Intensity White Xenon Obstacle Lights Type FX-7S-20K
Medium Intensity White/Red LED Obstacle Lights Type FX-7CR-20K
Increased Safety and Explosion-Proof Type Obstacle Lights Type OM-3A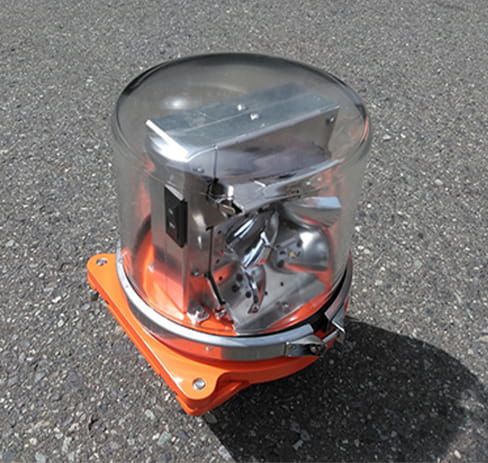 Aerodrome Lights
Aerodrome Lights
Facilitated as lighting support for safe takeoff and landing of aircrafts at night or during bad weather, include aerodrome beacon, approach lights, runway lights, taxiway lights, wind direction indicator lights and heliport lights.
LED Approach Lights EHU-31D Beacon Lights
LED Runway Lights EHB-35D Beacon Lights
LED Taxiway Lights ELO-38D Beacon Lights
LED Embedded Taxiway Lights T-5D Beacon Lights
Emergency Runway Lights & Threshold Lights/Ambulatory Boundary Lights & Range Lights Type PB-3
Rotating Aerodrome Beacon Light Type NB-2
Wind Direction Indicator Lights Type 2B-D / Type 2AL
LED Runway Threshold Lights EHB-34D Beacon Lights
LED Overrun Area Edge Lights & Turning Lights EHU-38D Beacon Lights
Navigational Aid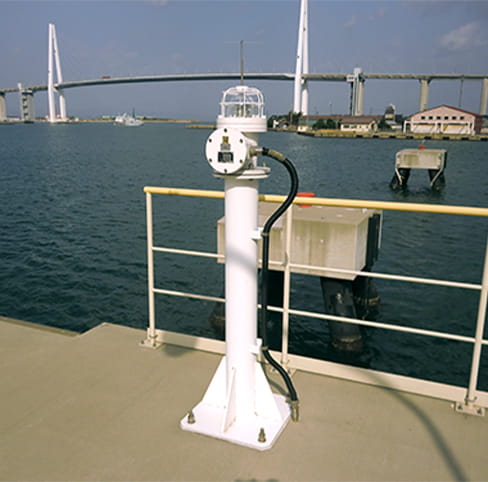 Navigational aid
General term for lights informing the position of a vessel at sea or indicating the route for entering port as well as radio beacon and direction finding station, fog signal station and other.
Our company produces light wave signals (lighthouses, light buoys, etc.) that use lights, as well as shipping traffic control signal stations using letters for conveying information, and other.
High Intensity LED Lighting Instruments
LED Lighting Instruments Type Ⅱ/ Type Ⅲ
LED Lighting Instruments Type Ⅴ
LED Lighting Instruments for Light Buoy Type Ⅱ/ Type Ⅲ
LED Lighting Instruments for Light Buoy Type Ⅴ
Solar Cell Device Type B
LED Navigational Aid Lights With Increased Security and Explosion-Proof Structure E-400PW
LED Simple Lights NLE-PS165
LED Navigational Aid Lights NLE-1601
LED Navigational Aid Lights NLE-P2601A/PW2602
LED Berth & Boundary Lights NJTP-15
LED Navigational Aid Lights NLE-2604